Global Hand Cameroon
Global Hand (GLOHA) is a Community Based Organization in Cameroon with its head office on the slopes of Mount Cameroon (Mt. Fako). Our objectives are to identify opportunities to improve people's livelihoods and alleviate poverty, and to engage communities in the sustainable management of natural resources.
Mt. Etinde viewed from the forests and grasslands on the southern flank of Mt. Fako (Mount Cameroon)
Creating awareness and engaging communities in the protection and preservation of South West Cameroon's unique environment, recognizing the region's important biodiversity and remarkable ecosystems which extend from sea level to over 4,000 m at the summit of Mount Cameroon.
Using a community-based, participatory approach to identify and implement community programs and activities and empower the local population on individual, group and community levels. Integrated agroforestry, beekeeping, and other small-scale projects show great promise.
Promoting best practices and sustainable natural resource management for improved livelihoods and increased income through the transformation of hunters to guides or trackers, and the engagement of youths and communities in healthy, resilient tourism activities.
Phase 2 of the campaign for polio vaccinations kicked off in Buea with a meeting of media professionals on 26 October 2023. It is hoped that with a successful media blitz many more children in rural areas will be vaccinated against polio during the campaign rounds to be conducted 3-5 November 2023. [READ MORE]
Global Hand Cameroon has been in discussions with the Centre Polyvalent de Formation about the possibility of extending their bio-agricultural training programs to the South West Region. Bio-agriculture is a sustainable and cost-effective farming system with important health and environmental benefits. [READ MORE]
On 15 September 2023, a representative of Global Hand Cameroon attended an informational meeting on the upcoming campaign for polio vaccination. The meeting was designed for local journalists to help them sensitize the community on the importance of polio vaccinations. [READ MORE]
Mr. Evambe Thompson, founder and CEO of Global Hand Cameroon, was recently featured in a story published on the Planet Forward website about his work using beekeeping as a tool to conserve the exceptionally rich and biodiverse forests surrounding Mount Cameroon. [READ THE STORY HERE]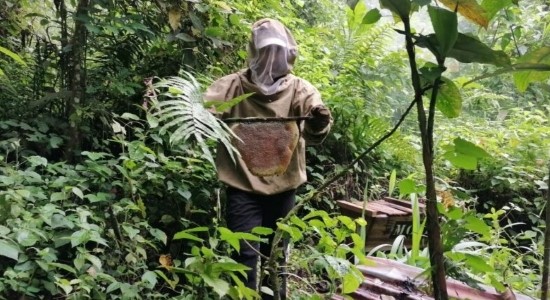 On 13 June 2023, Global Hand Cameroon joined several other NGOs to hold a workshop in Buea on methods to identify, expose and eliminate hate speech. The workshop brought together people local to the area as well as those forced from their homes due to the Anglophone Crisis. [READ MORE]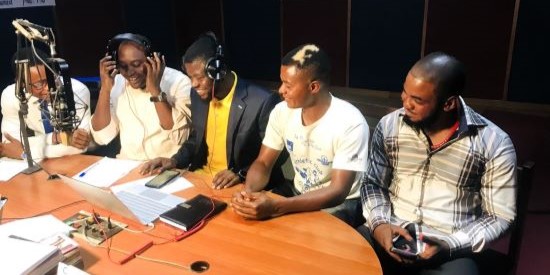 In late May and early June of 2023, Global Hand Cameroon participated in several sensitization meetings that were held to address the problem of conflicts between forest elephants and local farmers on the western boundary of Mount Cameroon National Park. [READ MORE]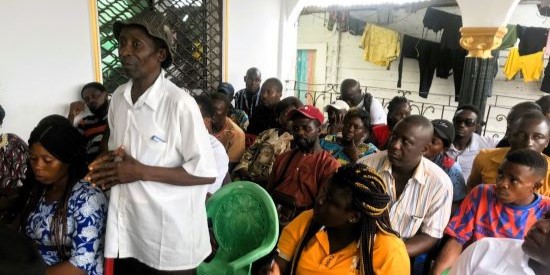 Global Hand Cameroon met with the organization Civic Watch to exchange ideas and materials on combating hate speech. Hate and hate speech have been on the rise in Buea due to the ongoing Anglophone Crisis and the resulting increase in internally displaced persons. [READ MORE]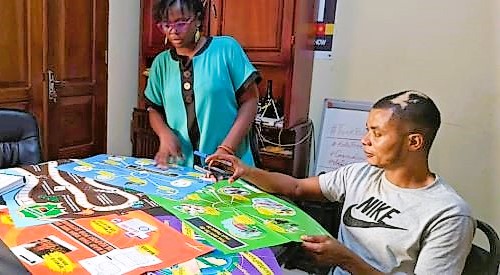 Non-timber forest products — especially those with medicinal value such as Voacanga, Harungana, and Prunus Africana — have long been the pharmacy to locals, and some farmers have begun to cultivate these genetic resources. Global Hand is collaborating with others to assist these farmers. [READ MORE]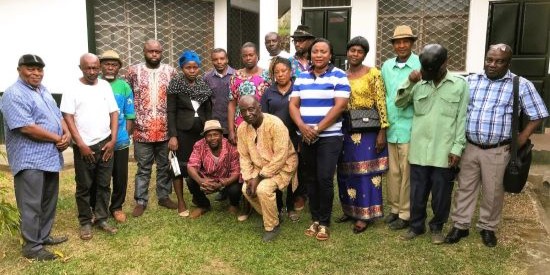 To commemorate the seventh anniversary of the adoption of the United Nations Sustainable Development Goals (SDGs), Global Hand Cameroon participated in a seminar organized by the United Nations Cameroon, the Ministry of Youth Affairs, and Civic Education. At the Buea seminar, issues on gender equality, poverty, hunger, and climate change were center of discussion. [READ MORE]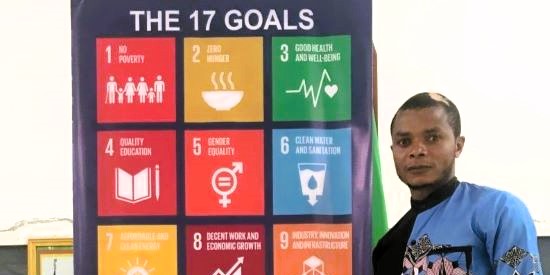 Please see our news pages for more updates, or contact us for further information. We would love to hear from you.