The role of culture in sustainable development: Traditional farming techniques of the Mountain Dwellers (Mokpé People)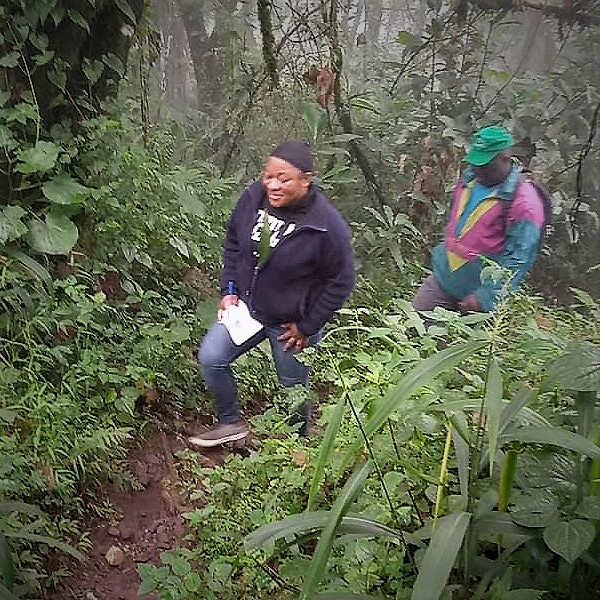 In spite of international investments and national socio-economic and political support, development efforts in developing countries – especially in Africa, and Cameroon in particular – have often failed to bring about sustainable results to the local communities (the farming population). Traditional farming techniques are believed to be a reliable measure in enhancing food security and promoting sustainable management of natural resources.
Ms. Egnalyn NGWE is a Gender and Development Anthropologist who contends that traditional farming techniques as a cultural expression will not only ensure food security but also create a balance with the natural resources. The concept of her research postulates that the absence or negligible role of culture in development debates and action is a major cause of rural poverty and mismanagement of natural resources, and therefore regards the role of culture and its expressions as central to achieving sustainable development.
For a period of five months (May to September 2022) Global Hand teamed with Ms. NGWE to identify the target population in the Bokwaongo, Vasingi, Ewonda, Bova II, Bonakanda and Bokwai communities, as well as to facilitate interviews and focus group discussions in these communities. Participants included farmers in crop cultivation (chiefly yam, coco-yam, plantain and vegetables) and livestock (pigs, goats and bee farming).
Discussion items included the following:
The cultivation techniques of the Mokpé people, the major crops cultivated, and livestock raised.
Evidence of the role of culture in enhancing food security in the Buea Subdivision.
The role of culture in promoting the sustainable management of natural resources.
The cultural significance of these food crops, livestock and natural resources to the sustainability of the people.
The rationale, outcome, impact and challenges of this cultural practice.
Recommendations to promote the potentials of the practice in the achievement of sustainable development.
While there are indisputably many positive aspects to utilizing traditional farming practices, much is still to be done to provide technical and financial support to these rural communities to overcome challenges from post-harvest losses, climate related threats, and expanding protected areas that are reducing farming space and harvest processing.